TEAM BUILDING
What does another day at the office look like to you? 
To me, it looks like clear skies, purple flowers, and a dark blue ocean dotted with little white sails, like stars in the sky. 

For all you hard-working metropolitan folks, I'm offering you a once in a lifetime opportunity to escape the deadlines, presentations, and morning commute along with your entire office.

Bring your colleagues with you and come to my office – Let me show you around 😉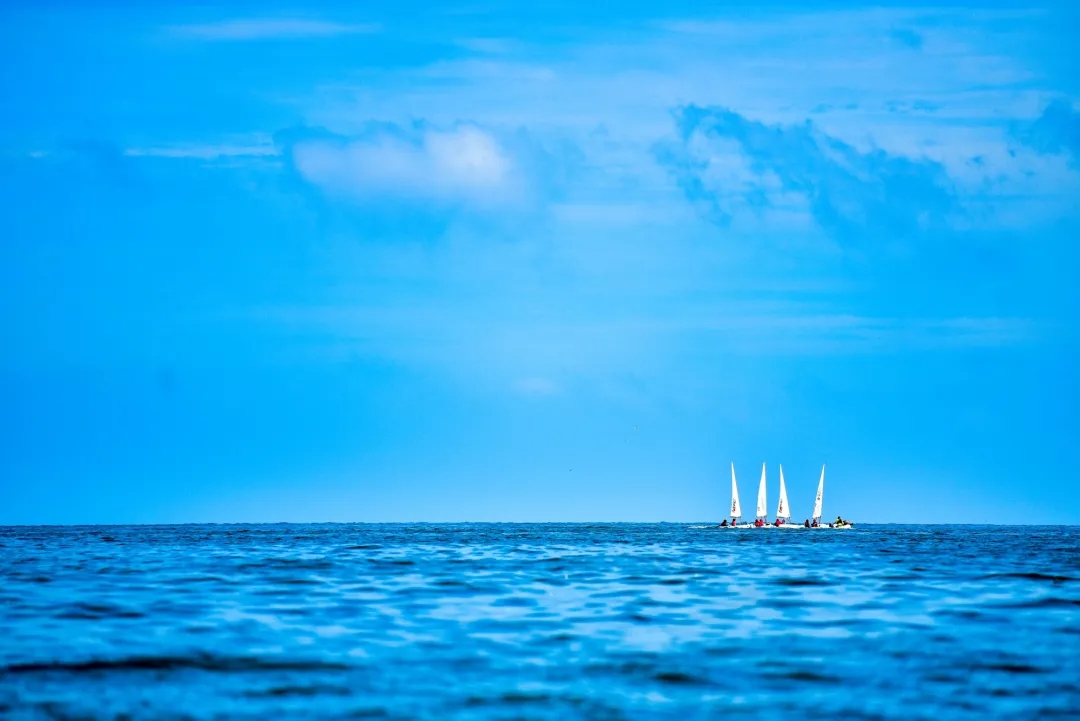 Ok… But Why Sailing? Why not a night at a KTV, or going hiking?
Because sailing is an interdisciplinary sport that combines the technology of man with the power of nature – a sport that involves teamwork, courage, intellectual challenges. 
Through sailing, one is able to rediscover themselves, connect with nature, and break through the walls of their comfort zone.
Beijing Sailing Center's team building program creates an environment that emphasizes the importance of teamwork, determination, and personal breakthrough. 
With a program design that showcases communication and leadership skills, we are confident that BSC combined with the charm of sailing itself, is the perfect place.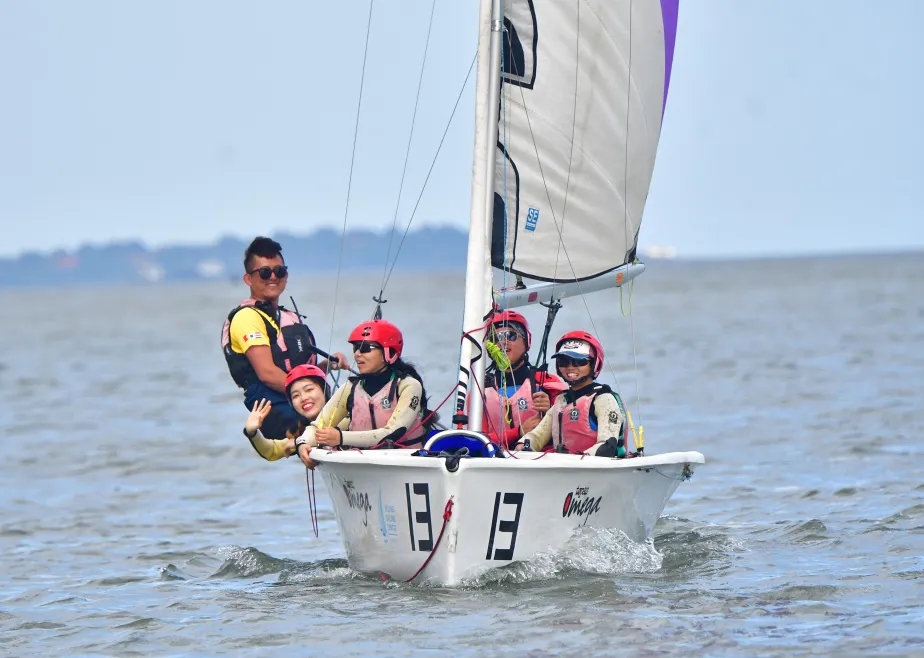 Hmmm… Can you be more specific?
1. International connections
– BSC partners with the RYA (Royal Yacht Association), which provides BSC with an international perspective.
2. Experienced service
– Our staff already have years of team building experiences already. They are warm, welcoming, and eager to introduce you to BSC and the world of sailing.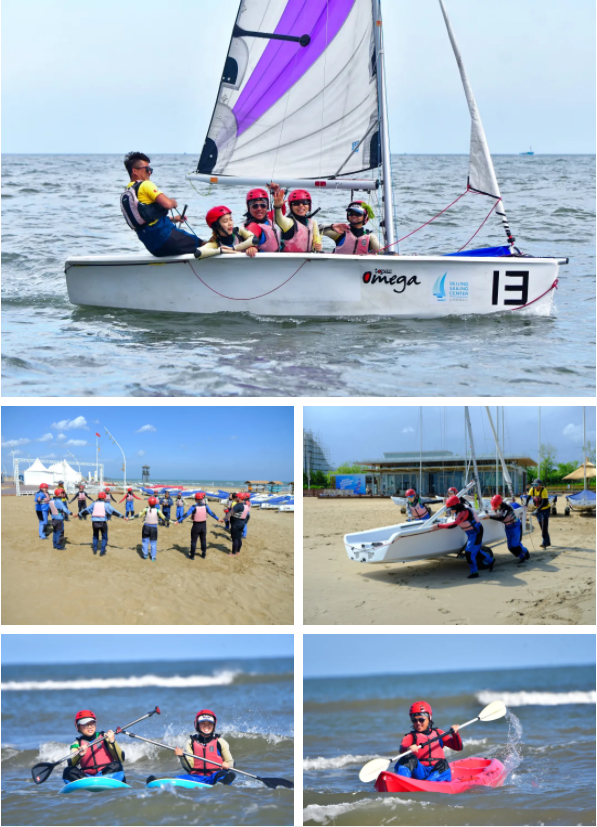 3. Top-notch conditions
– Beidaihe's clean air quality, clear blue seas, and breezy winds make it even nationally acclaimed; Team China's wind-surfing and sailing team docks their boats right next to ours!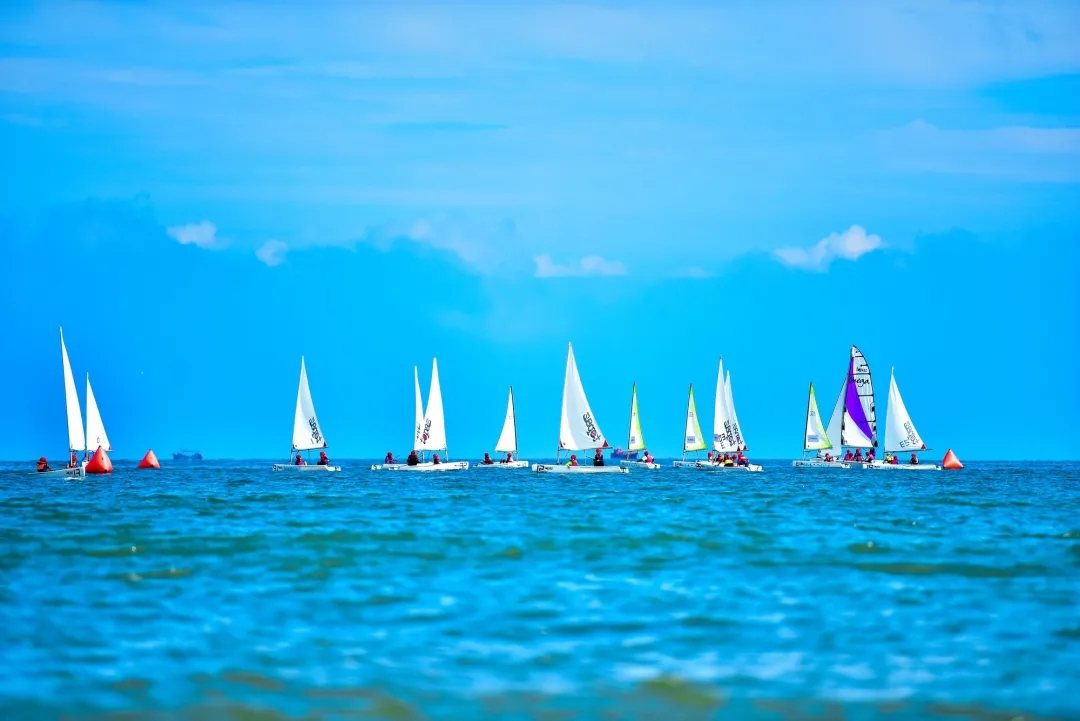 BSC also provides beach volleyball and beach soccer corts.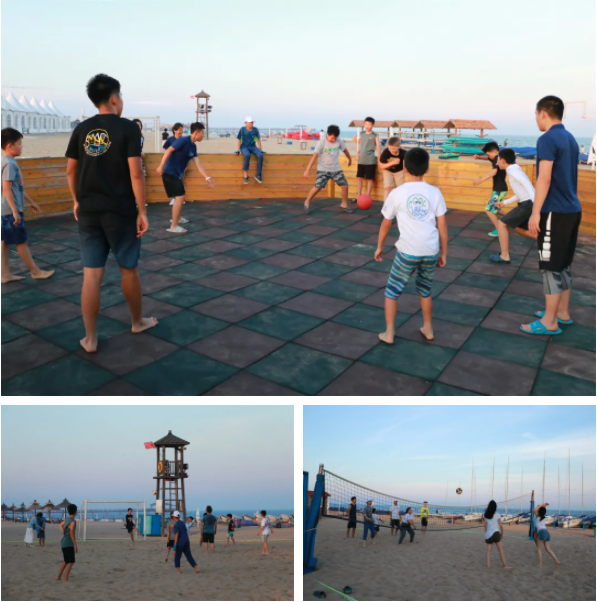 4. Professional coaching
– Our sailing coaches are well-trained, well-experienced, and RYA certified. We ensure you that they will provide you with an intensive yet entertaining sailing journey.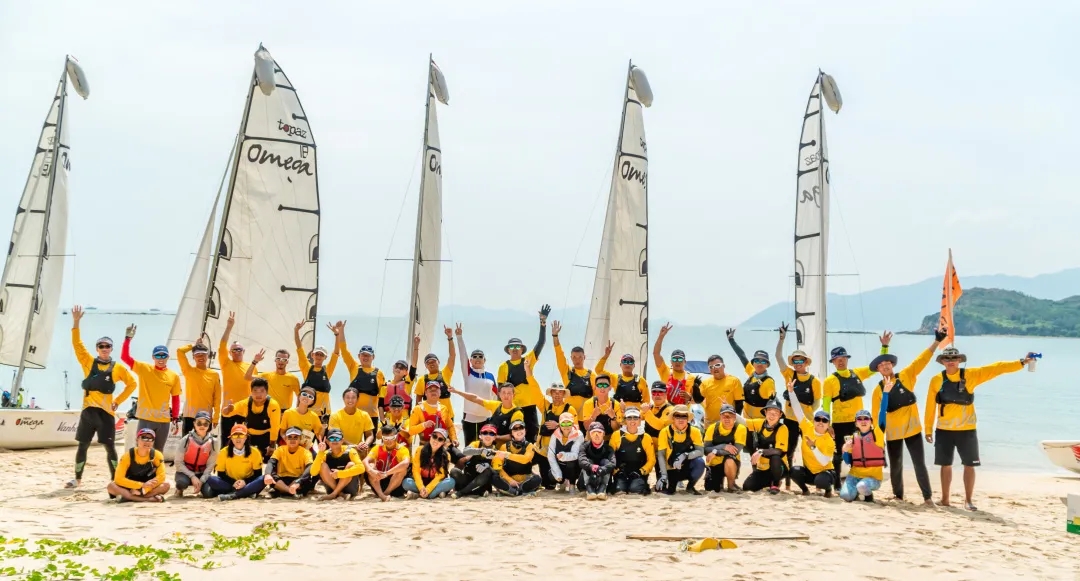 5. Safety insurance
– BSC strictly follows national guidelines for water safety, including buoyancy aid standards and sailing equipment standards
– Rescue boats (motor boats) will be supervising sailboats at all times
– All coaches have lifeguard qualifications
– Professional managers will overlook all operations from the shore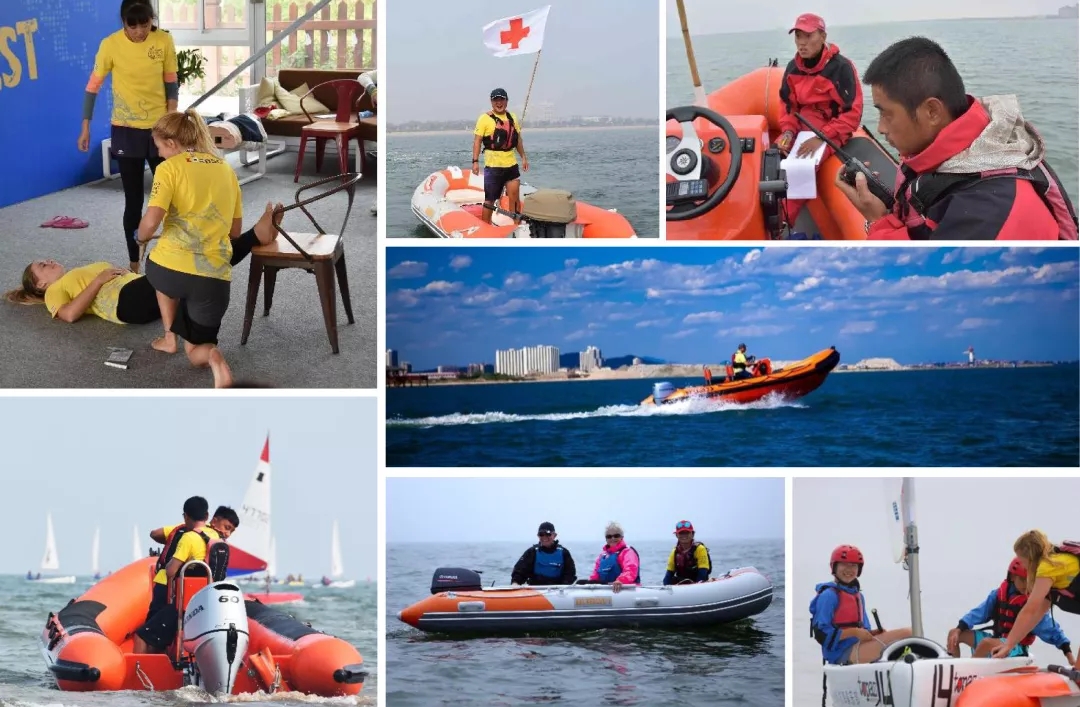 Okay okay… this sounds kind of great… Give me the details!
1. When?
Sailing Season! (Usually June – October)
2. Where? 
We have two bases for you to choose: 
Hebei Province Qinghuangdao Seatopia Base and Beijing Olymfun Base.
3. How do I get there?
 Train/Bus/Car.
4. How long will it take?
BDH base:2 hour train ride (3-4hr car ride) from Beijing/Tianjing;
Beijing Base:40 mins from center city.
5. Any requirements?
No history of cardiac disease; no infectious diseases
6. What will my day look like?
One Day Plan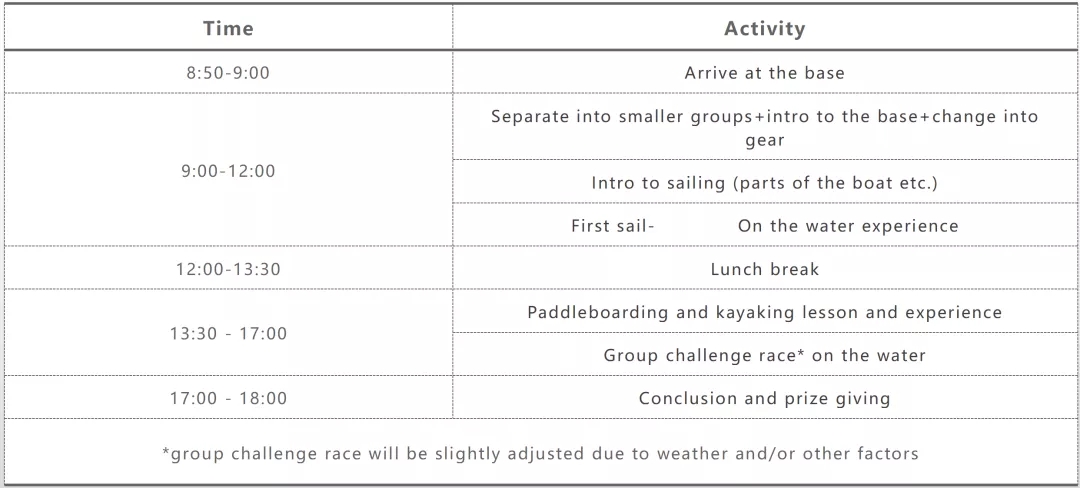 Two Day Plan 
Day1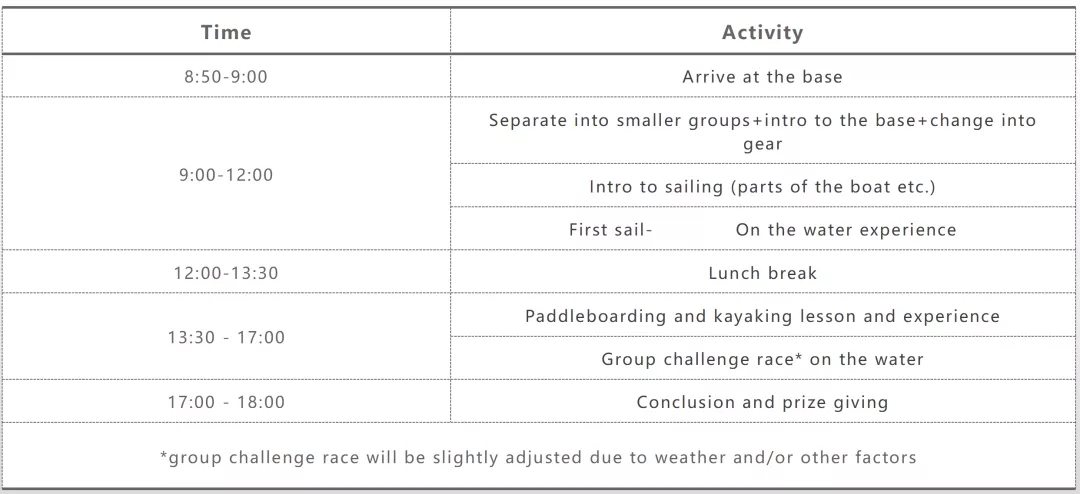 Day 2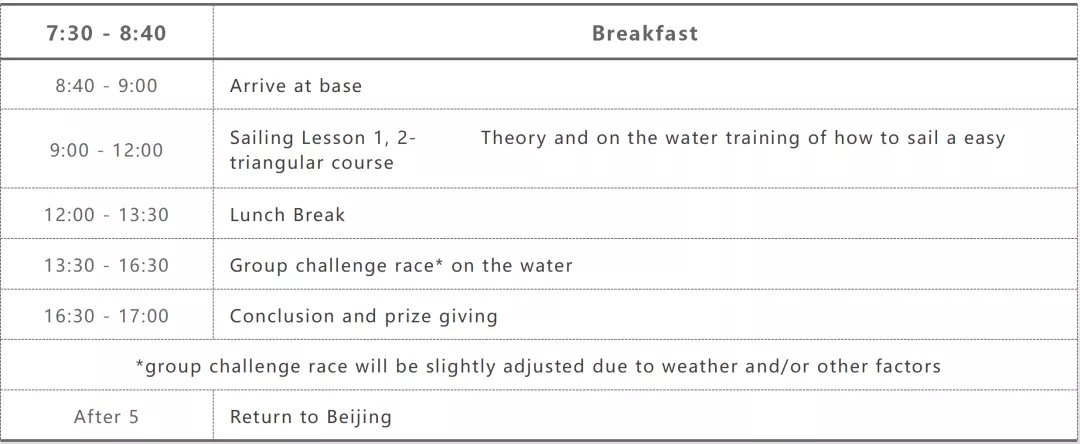 7. What will I eat?
– From the bistro: paninis, waffles, pasta etc.
– From the grill: All-you-can-eat BBQ feast
– From the kitchen: healthy, nutritious, and diverse Chinese food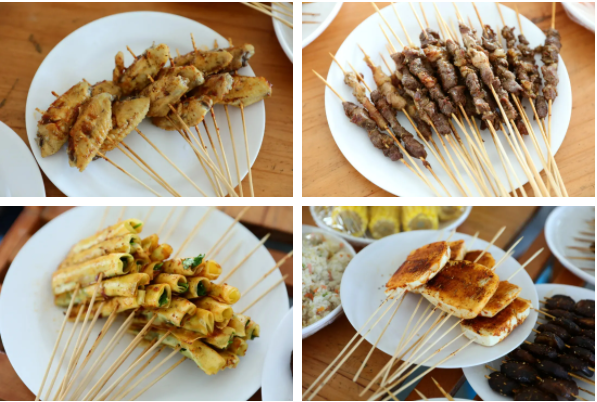 8. What will I need to bring?
– Sports clothing (dri-fit, quick-drying clothes); swimsuit
– Towel
– Sunglasses and/or hat
– Water bottle
– You and your adventurous spirit 🙂
9. How do I sign up! 
Call 400-8752-050, or scan the QR code below