BSC SAILING CAMP(BEIJING CAMP)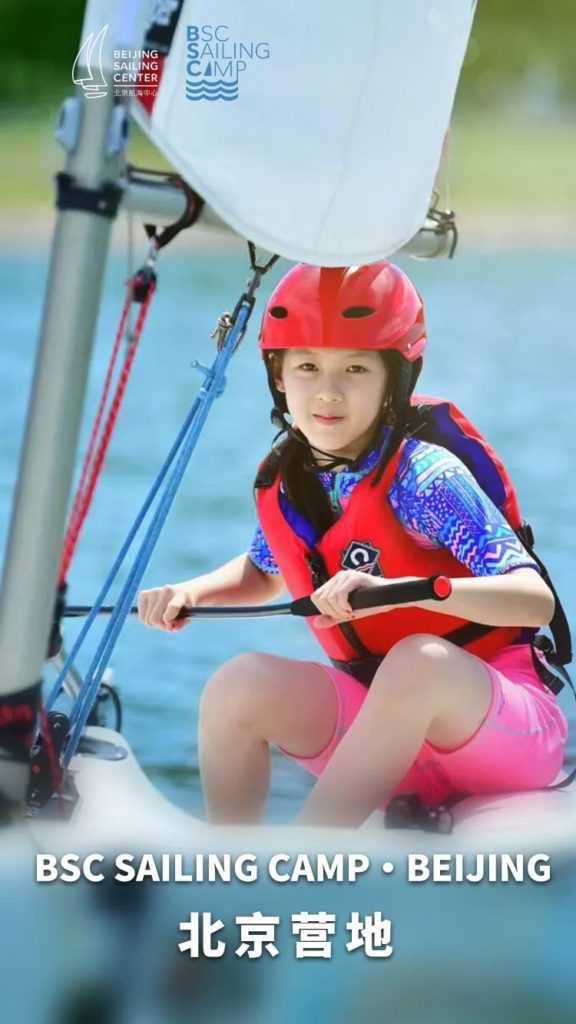 Beijing Aofan Water Sports Center is located in the scenic Olympic Water Park in Shunyi District. In 2015, it became a member of the Chinese Yachting Association; in 2017, it obtained the Royal Yacht Association (RYA) certification. Aofan has a variety of water sports equipment and facilities, being the former Olympic watersports Racing venue, it is also the nearest sailing venue to downtown Beijing. As a top-grade sailing camp location, Beijing Aofan has continuously provided high quality and advanced sailing courses for people of all ages in and around Beijing for six years.
Location: 19 Baima Road, Shunyi Street, Beijing; Beijing Aofan Water Sports Center locates in the Olympic Water Park.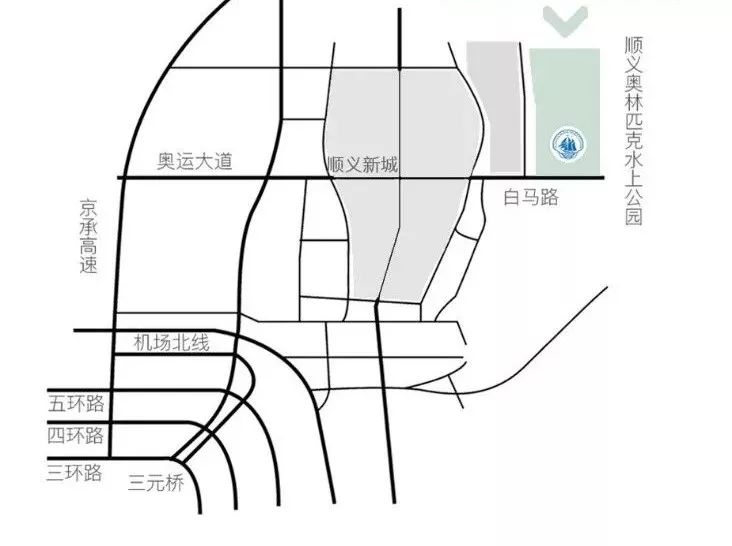 Venue Characteristics: National water sports artificial lake, 2008 Olympic water sports venue. Exclusive area, safe and comfortable. In summertime, the wind is suitable for young campers and beginners; in spring and autumn, the conditions are suitable for advanced training.
On-land Facilities: Built along the lake, the wooden clubhouse integrates classrooms, a multi-purpose hall, lounges, sightseeing terraces, and bathroom complexes. The grass-based field provides the venue for a variety of land games and outdoor activities.
Camp Safety: Fully enclosed management, campsite safety management, and park security control. Strict adherence to teaching ratios, equipped with full life-saving facilities. Emergency vehicle 24/7, which ensures the base is equipped to handle all emergencies appropriately.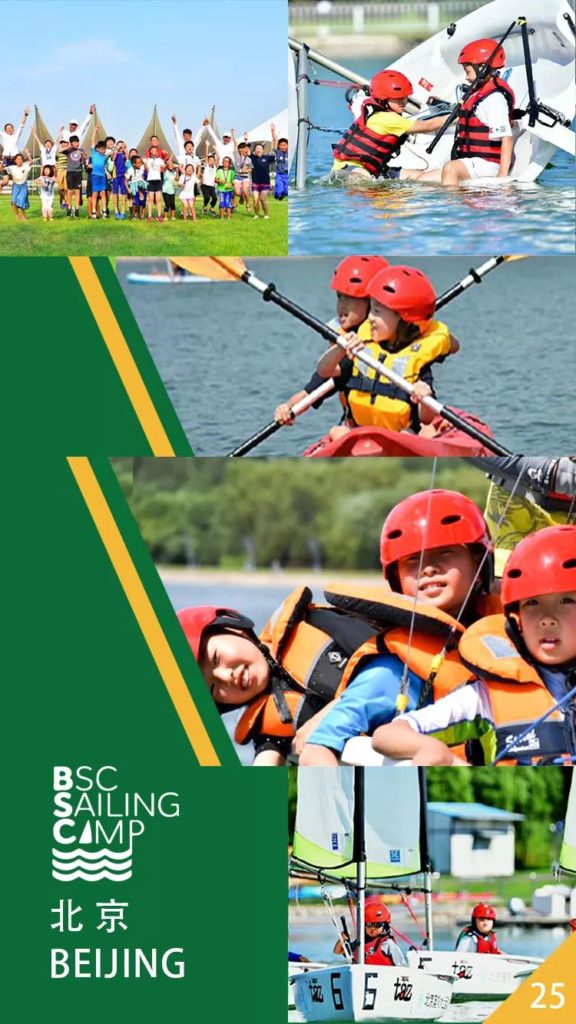 Accommodation
Reward International Hotel, 2-3 beds per room; comfortable 6 person bunk-bed room inside the Park conforming to international standards. (Subject to notification)
F&B
Buffet style breakfast at the hotel, lunch & dinner at the base. Both Western and Chinese food, fruits, dairy product, and mineral water will be provided.
Staff Ratio
Instructor-student 1:6; Counsellor-camper 1:8
Transportation
Option 1: Parents Pick-up and Drop-off the campers directly to/from the base
Option 2: Pick-up and Drop-off service from the airport will be provided upon request. Please call 4008752050 at least one week prior for details.

Daily Time Schedule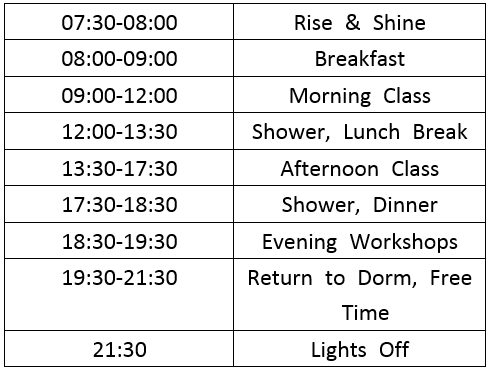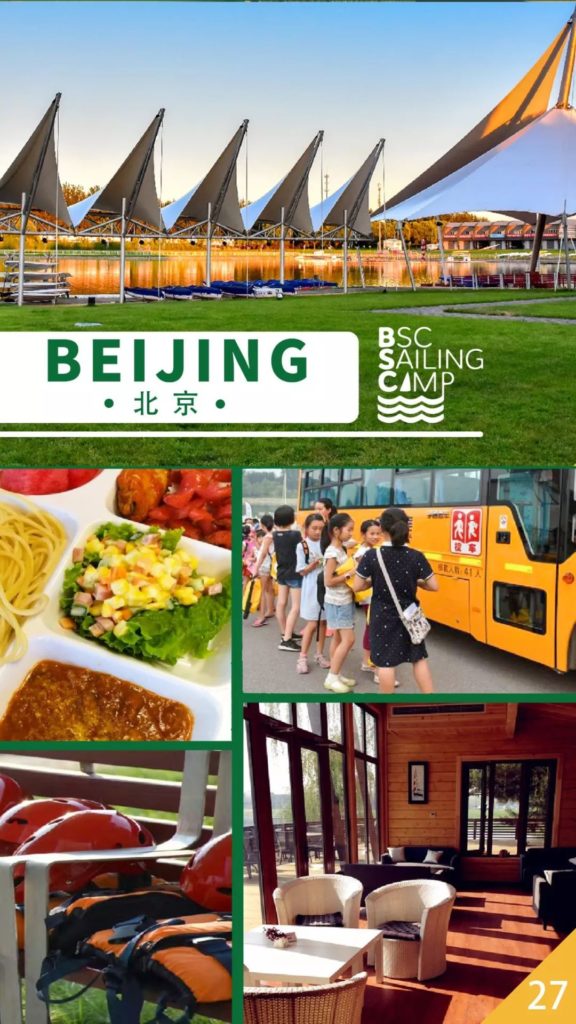 Course Overview
Target Age
6-18 years old (Refer to specific age requirements for each stage)

RYA Curriculum
Beijing Aofan is a RYA (Royal Yachting Association) certified base that uses the RYA coaching syllabus. RYA certificate will be issued upon passing the corresponding course stages dependent on the language used to deliver the course.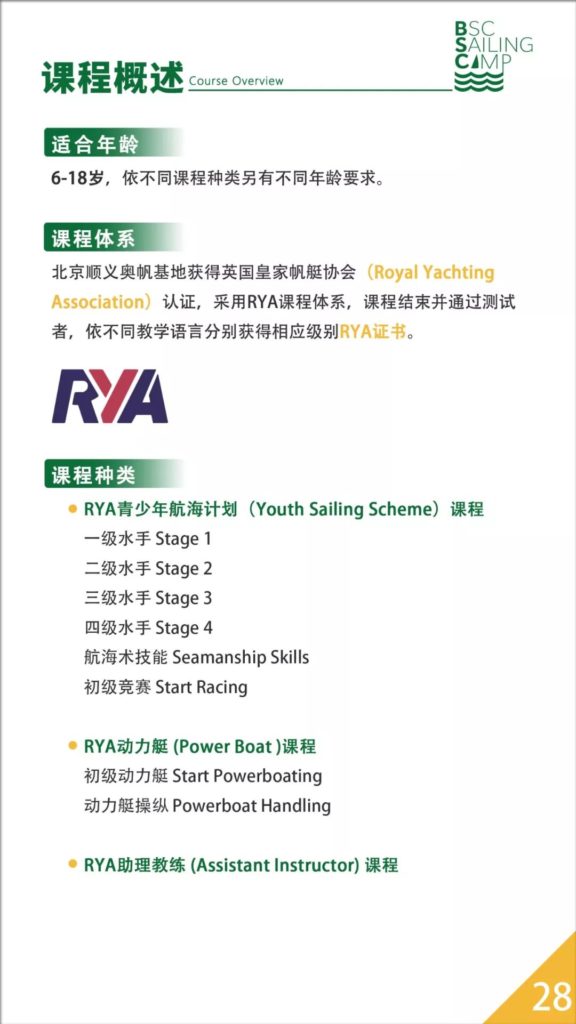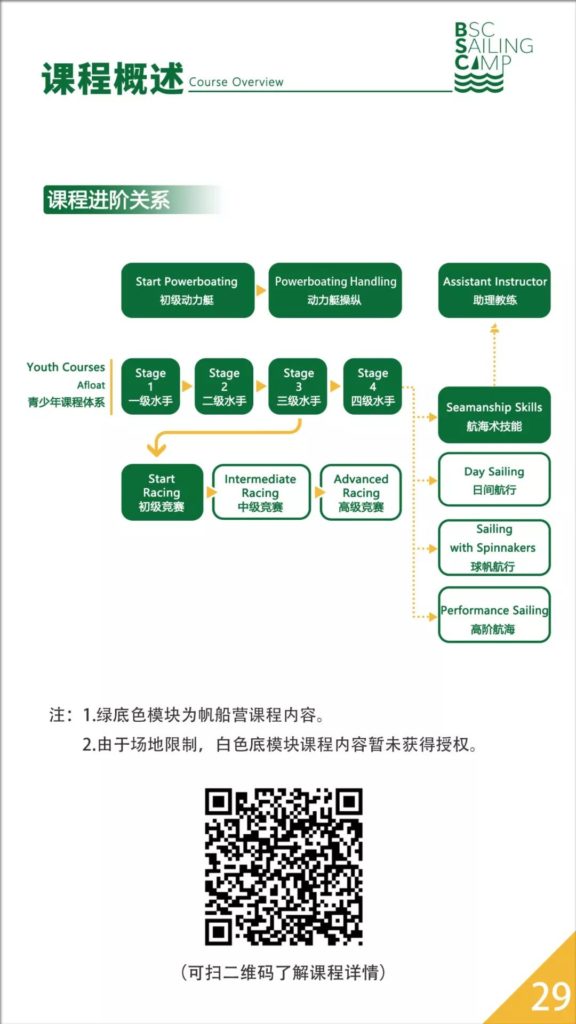 Daily Time Schedule

Workshop Schedule


We believe in Challenge by Choice, enriching campers' experience by encouraging them to choose evening workshops based on their own interests.
Workshop choices will be provided to parents and campers at least one week before their arrival.
Due to the contingency of some workshops, the final workshop allocation will be based on the actual circumstances.
Camp Features
Outdoors watersports, self-challenge, nature-friendly, positive and healthy; Safe-Fun-Learning.
Professional sailing courses: theory, practice, and beach games are reasonably arranged.
Combination of physical and mental exercise, improvement of knowledge and skills.
International teaching standards and certificates.
Comfortable accommodation, tasty food and beverage to ensure a healthy and nutritious lifestyle.
Price and Special Offer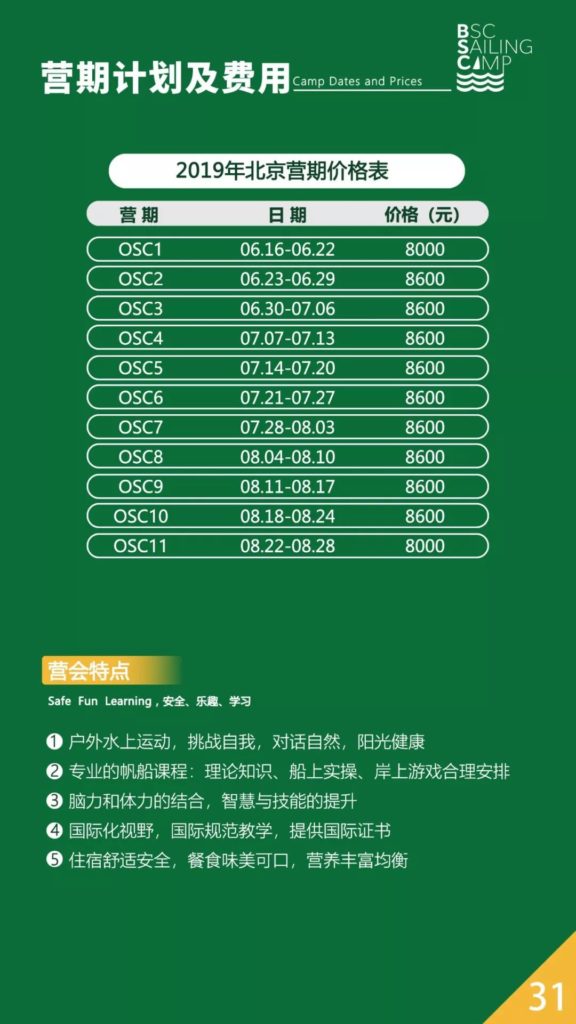 Special Offer
Super Early Bird Price: payment before Feb 28th,
700RMB off/person/week.
Early Bird Price: payment before Mar. 31st,
400RMB off/person/week.
Returning Campers' Price:
500RMB off/person/week.
Newcomers Group Discount:
2-person group 200RMB off each/week;
3-person group 300RMB off each/week;
5-person group 400RMB off each/week;
10-person group 500RMB off each/week.
Note
Anyone (including returning campers, in which case Returning Campers' discount is also applicable) can initiate a group for Newcomers group discount, but the rest of the participants in the group have to be new campers.
This is the only group discount for this product.
Newcomers group discount will be refunded to each group member in the beginning of September at the conclusion of all Summer Camps.
Fees Include
Activities (all water sports and onshore activities)
Accommodation
Transportation
Meals (Three meals a day)
Insurance (Outdoor sports and transportation insurance)
Gift package (Dry bag, quick-dry T-shirt, cap, journal, photos, etc.)
Certificates (certificate of completion; International sailing certificates will be issued to the campers who passed their respective courses.)
Memento badges or medals (dependant on the result of closing regatta).
Cancellation and Refund Policy
30 days prior to the starting date of the camp, 100% refund
14-29 days prior to the starting date of the camp, 50% refund
Within 13 days prior to the starting date of the camp, no refund will be given, but may reschedule the camp (valid for 2 years)
Before the start of the sailing camp, if the sailing camp is postponed or canceled due to unforeseen circumstances such as natural disasters and government actions, Party A shall refund Party B the fees paid in addition to the expenses incurred.