Experience China Cup with the pros!
This is your ticket to experience the adrenalin filled world of high performance yacht racing!
Inaugurated in 2007, the China Cup International Regatta is the first-ever and only big boat sailing regatta initiated by Chinese. Approved by the General Administration of Sport of China, the regatta is held annually and each year it attracts over 100 boats with 1000 sailors from more than 33 nationalities to compete in the event, gaining wide attention from sailing community and international media.
You can be a part of our next victory! No sailing experience? No problem, we've got your back! Meet and learn from the professional sailors in our team this year: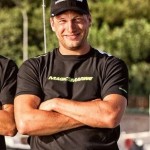 Ko Samui International regatta Champion 2015
Farr40 North American Champion 2013
World Champion Swan 45 2013
European Champion Swan 45 2012/2013
European Champion X-35 2010
Several Dutch Championships
Best boat Commodores Cup 2008
Founder of Vatti sailing team
Vatti sailing team 1st and two 2nd places at China Cup
Vatti sailing team two times 1st places at Hainan regatta
Les voiles St tropes 2nd place
Me orca maxi regatta 2nd place
Mallorca regatta 2nd place
Race Information
Preparation Schedule : Oct 26 – 29th (race briefing and trainings)
Official Race Schedule : Oct 29th – Nov 2nd (8 races, passage race HK to Shenzhen, windward/leeward and round island race)
Venue : Daya Bay, Shenzhen
Boat Type : Benateau FIRST 40.7
Participant : Experienced sailors, beginners, non-sailors are all welcomed
Registration fee : 28,000RMB/person
Get in touch with BSC Beijing office to get details of this event. Sign up now, limited spots available, this is a chance of a lifetime! click here to view our yacht racing photos.