IYT International Bareboat Skipper
If you have always dreamed of living life on the seas, or just want to start sailing you should consider becoming a skipper and living your dream job. You will need to know the ins and outs of how to sail a yacht and how to get to your destination correctly and safely. Sail in different countries, build up your international sailing passport, see the beautiful coastline around the world and be in control of your own yacht!

International Yacht Training Worldwide provides the most boating and sailing courses through more sailing schools than any other accreditation body. IYT certification applies in more than 30 countries in the world including the UK and US. BSC is one out of many of IYT's worldwide partner schools and we are excited to be the first authorized in certifying sailors with the IYT International Bareboat Skipper Course in China.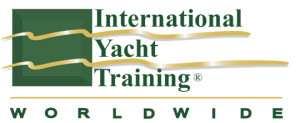 We are pleased to announce that we are offering a new course in December in Shenzhen.
Dates: Nov 30th – Dec 11th 2015
(5 days theory training, 7 days practical training)
Time: 09:00 – 17:00 (daily)
Location: Longcheer yacht club, Shenzhen
Price: Full course 25,000 RMB
Theory training ONLY: 12,000 RMB
Pratical training ONLY: 17,000 RMB
There is a significant theoretical component that doesn't mean just sitting in a classroom. The Bareboat Skipper course is a hands-on course that teaches you by getting you out there on the water practicing what you have just learnt (in our comfortable, air-conditioned classroom – yes there is some classroom time). Our experienced instructors will guide you through the course ensuring you have a rewarding and enjoyable experience as you learn.
As well as practicing your Bareboat Skipper skills you'll get more practice in sailing and handling the yacht. You need to continue to improve and build on these skills as you progress through the training scheme. This is the level at which you improve your Command Skills, so you can safely take charge of the yacht.
Command of a vessel up to a maximum length of 78 ft /24 metres
In coastal waters up to 20 miles offshore
In daylight hours and in fair conditions with moderate wind and sea conditions
This certificate is the level of competence that one needs when chartering a boat in the Mediterranean or West Indies where there are restrictions in terms of cruising area and distance from the base and the vessel has to be safely moored in a marina or anchored before dark
Crew safety checks
Hull and rig checks
Machinery and systems checks
Fuel and water capacity and range
Previsoning
Menus and quantities
Sources of meteorological information
Weather patterns
Cloud types and formations
Pilotage and passage planning
Routine for navigating a coastal passage
Port regulations, customs, immigration
Pilotage plans
Vessel handling in confined quarters
Mooring, anchoring, coming alongside
Ropes, knots, care and use of lines
General deck work
Tides and currents theory
Position fixing, running fixes
Plotting the effect of tides and currents
Collision regulations
To register and more information, please contact us at 400-1800-107, or send us an email sailing@beijingsailing.com